Real Estate in Thane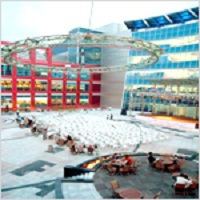 The sector of Real Estate in Thane is flourishing at present. This city is attracting Investors and Buyers from all across the world. The city, which is less populated as compared to Mumbai, has a lot of affordable Residential, Commercial, and Industrial Property Deals. Since Thane City is home to many industries and business establishments, values of Industrial Properties is high and is increasing by the day. Moreover, employment opportunities are great. Owing to this, there are a lot of queries regarding good Residential Properties in Thane.

Interestingly, as more people are heading towards the city with the purpose of residing in it, the benefits associated with owning a Commercial Property in the city have also increased. There is no dearth of lucrative Property Deals for Individual House, Society Housing, Farm House, Residential Land, Commercial Shops, Office Space, Commercial Lands & Plots, Farm Land, Godown, Factory, etc., in Thane.